With its online personalised fashion and tailoring solutions, CloudTailor is making fashion easy for women.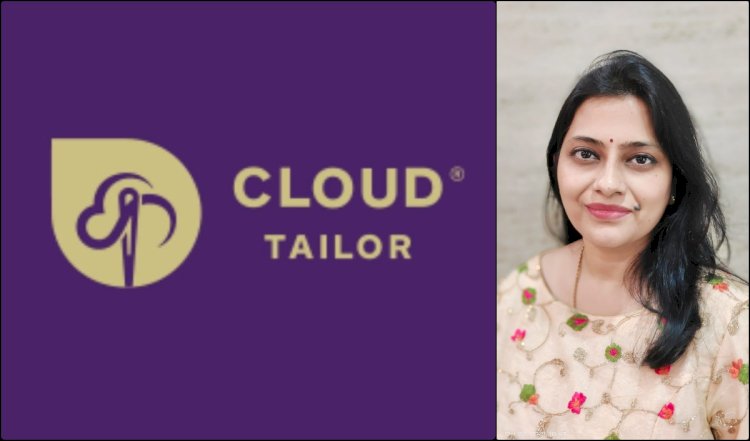 Prior to the popularity of ready-to-wear clothing in India, Indians liked to wear personalised clothing manufactured by tailors of their choosing. With the passage of time, preferences shifted, and the country experienced the birth of ready-to-wear clothes culture.
People, particularly Generation Z customers, are now expecting better clothes quality and fit.
CloudTailor - Fashion Made Simple
CloudTailor, founded by Susmitha Lakkakula, Rudra Pratap, and Mahesh Patel, is a women-focused D2C platform that delivers bespoke fashion and tailoring solutions.
This online tailor for women's custom clothes allows ladies to design their own costumes in a variety of categories such as Blouse, Lehenga, Salwar Kameez, Shirt, Top, JumpSuit, Skirt, Jacket, and so on.
"When it comes to personalized fashion, women all over the world confront the same challenges: it is too expensive, inconvenient, and the procedure is difficult, time-consuming, and the outcome is most disagreeable." "CloudTailor provides an easier approach to acquire what you want by offering you control, flexibility, and the option of customising your own outfit in a more efficient way," says Susmitha Lakkakula.
The startup offers a variety of style alternatives to women, including online measuring, personal fashion designer, and pickup and delivery.
In addition to these benefits, the startup offers
Live Order Tracking
Lifetime Alterations
Give Your Fabric/Buy from Us
Stitch Anywhere, Alter Anywhere
CloudTailor's Inception
Susmitha's own fashion and tailoring concerns inspired the creation of CloudTailor. Susmitha soon found she wasn't the only one hampered by a lack of design and tailoring alternatives; many women throughout the world face the same problem. Susmitha began developing the concept of delivering customised fashion and tailoring solutions. During the first phase, she went door to door, receiving orders and learning about their problems.
The team then used technology to launch the world's first Phygital Personalized Fashion and Tailoring brand for ladies all over the world. The startup allows women to submit any design or sketch of the outfit they desire, or they may utilise CloudTailor's 3D configurator to design.
Mission, Expansion, and Future outlook:
CloudTailor aspires to be a one-stop store for all things stylish for ladies.
The startup has strong expansion ambitions for this journey. CloudTailor plans to build 500+ Exclusive Branded Outlets and 1000 SISs (Store in Store) throughout 75+ cities in India, as well as a worldwide presence in 20 countries including the United States, United Kingdom, Australia, Canada, and the Middle East.
The startup has received a $1 million commitment from India Discovery Fund I, 35 North Ventures, and Mergerdomo to assist its development objectives.
It also took part in a CSOP through Tyke invest, where the round was oversubscribed by 380% with over 2000 subscribers.
CloudTailor is in early discussions to raise Pre-Series A capital, which will be used to expand its branded stores, increase brand recognition, and improve technology.