Angel Investor Masterclass: Empowering Southeast Asia's Potential Startup Investors
IM Global's Angel Investor Masterclass seeks to equip people with the information and abilities necessary to succeed as angel investors. It offers a comprehensive look at angel investment by covering issues like startup appraisal, deal structuring, portfolio management, and exit strategies. The occasion is expected to mark a significant turning point in Southeast Asia's startup investment environment.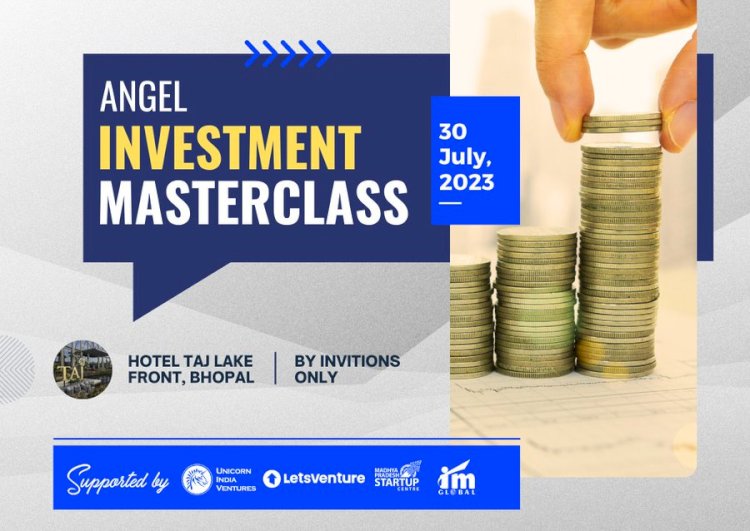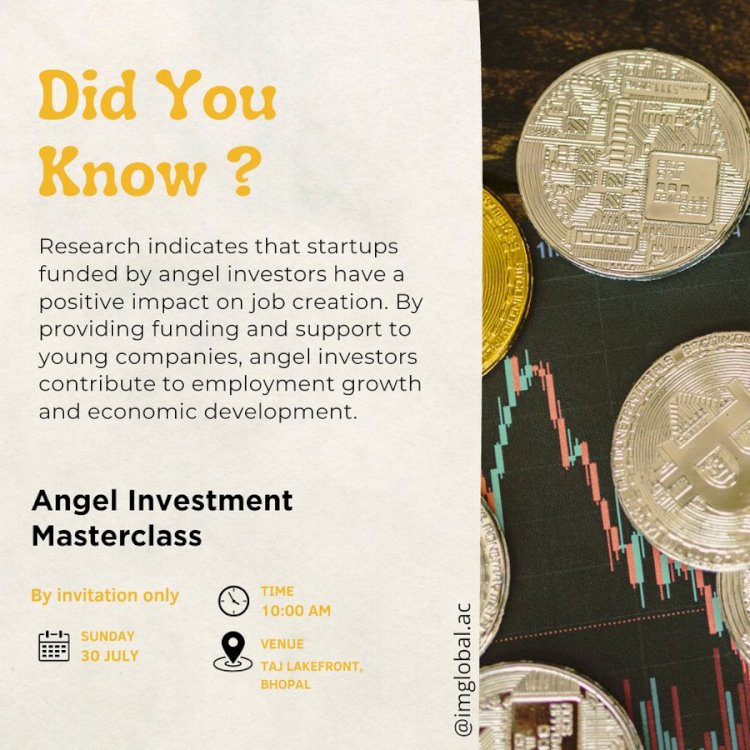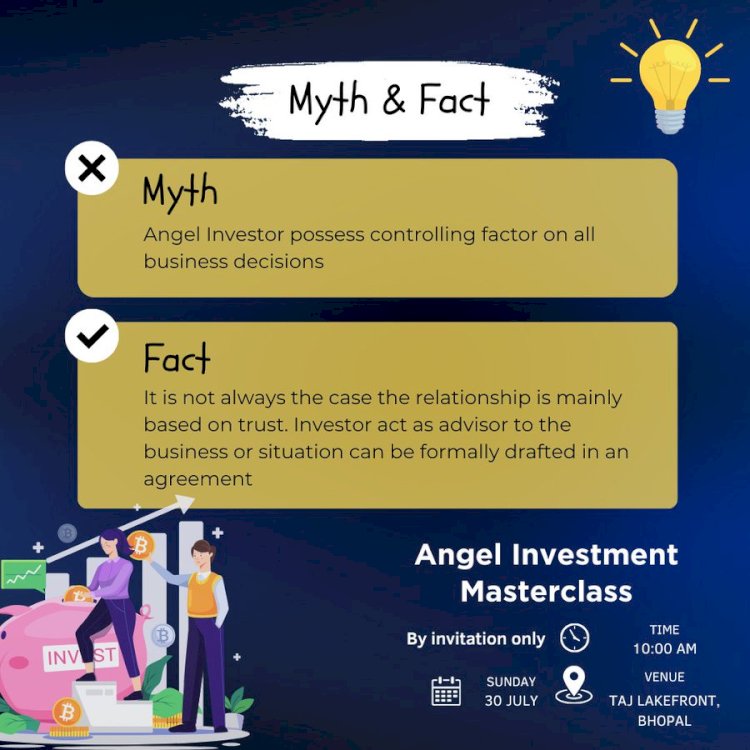 In an ever-evolving world of innovation and entrepreneurship, angel investors play a pivotal role in nurturing and supporting promising startups. Recognizing the importance of cultivating a thriving startup ecosystem, Southeast Asia's largest startup and incubator network, IM Global, in collaboration with Unicorn India Ventures, LetsVenture, and MP Startup Centre, GoMP, is organizing a groundbreaking Angel Investor Masterclass. This intensive 5-hour event aims to enable individuals to invest in and build iconic startups through a series of masterclasses, case studies, fireside chats, and networking sessions. Scheduled for Sunday, 30th July 2023, at the prestigious Hotel Taj Lake Front in Bhopal, this masterclass is poised to upskill and prepare participants to become successful investors in high-potential startups.
Empowering Potential Angel Investors
The Angel Investor Masterclass is designed to provide participants with a comprehensive understanding of the startup ecosystem and venture capital landscape. Attendees will gain insights into the intricacies of raising capital and structuring a venture investment fund, which are crucial aspects of the investment process. By delving into these fundamental topics, the masterclass aims to equip individuals with the necessary knowledge to navigate the world of angel investing confidently.
Identifying Opportunities & Evaluating Startups
One of the most critical skills for any investor is the ability to identify the next big opportunity. The masterclass will delve into the art of recognizing high-potential startups, understanding their business models, and evaluating their growth potential. Seasoned angel investors and industry experts will share their experiences and best practices, offering invaluable insights to the participants. Through real-world case studies and interactive discussions, attendees will learn how to make informed investment decisions and assess the viability of startups in a competitive market.
Valuation Techniques & Deal Structures
Understanding valuation techniques and deal structures is vital for angel investors to strike mutually beneficial agreements with startups. During the masterclass, participants will explore various valuation methods and learn how to negotiate equitable terms. By grasping the complexities of deal structures, participants can optimize their investment portfolios, mitigating risks while maximizing returns. This segment of the masterclass will offer hands-on learning, empowering aspiring investors to engage confidently in the investment process.
Effective Portfolio Management & Exit Strategies
A successful angel investor not only makes smart investment decisions but also excels in portfolio management. Participants will gain valuable insights into creating and managing a diverse investment portfolio. Furthermore, understanding exit strategies is crucial for investors to secure returns on their investments. The masterclass will cover different exit strategies and the factors that influence the timing and success of exits. Armed with this knowledge, attendees will be better equipped to nurture their investments and foster long-term partnerships with startups.
Networking Opportunities
The masterclass recognizes the significance of networking in the world of angel investing. Throughout the event, participants will have ample opportunities to connect with like-minded individuals, industry experts, successful angel investors, and promising startups. These networking sessions will facilitate the exchange of ideas, foster potential collaborations, and lay the foundation for future investment opportunities.
The Angel Investor Masterclass, organized by Southeast Asia's largest startup and incubator network IM Global, supported by Unicorn India Ventures, LetsVenture, and MP Startup Centre, GoMP, is a pioneering event that aims to empower individuals with the knowledge and skills needed to become successful angel investors. By covering crucial topics such as startup evaluation, deal structures, portfolio management, and exit strategies, the masterclass offers a 360-degree perspective on angel investing. Participants will walk away with the confidence and acumen to identify and support the next generation of iconic startups. With its ambitious agenda and an esteemed lineup of speakers, this masterclass is set to become a turning point in the startup investment landscape of Southeast Asia.
For anyone aspiring to make a significant impact in the startup world and contribute to the region's innovation journey, the Angel Investor Masterclass on 30th July 2023 at Hotel Taj Lake Front, Bhopal, is an unmissable opportunity to embark on a rewarding investment journey.