Meesho: India's No. 1 Reselling App's Success Story
Meesho is a social commerce business based in Bengaluru. Meesho became the first Indian social commerce business to join the unicorn club, with a network of over 13 million entrepreneurs.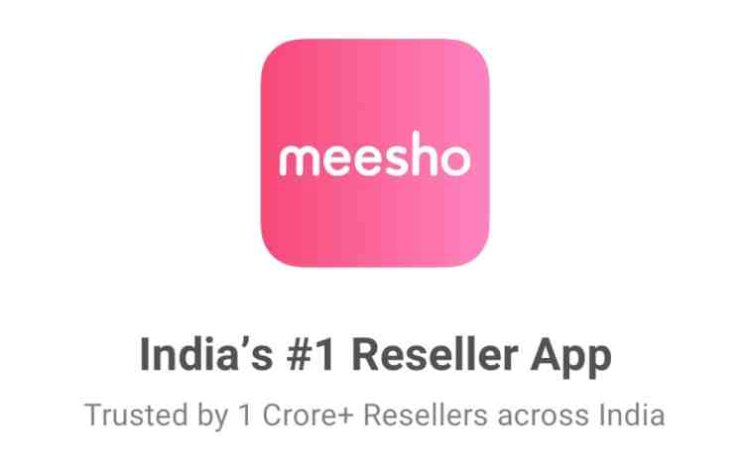 Today, anyone can simply start their own online business from the comfort of their own home, without having to invest a lot of money. Online shopping has grown substantially in the last decade, with e-commerce companies now generating billions of dollars in monthly sales all around the world.
People are relying on online purchase platforms more than ever since the pandemic's onset, and many are taking advantage of the opportunity to build their own online empires. In this regard, the internet reselling market is no exception.
It is fairly inexpensive to set up an internet resale service. Because you only operate as a link between the supplier and the buyer, you can easily avoid the costs of producing a product, managing inventory, and paying for all tools, personnel, and instruments.
If you're thinking about beginning your own resale business, Meesho is a good place to start. Meesho is an online resale platform that allows anyone to start a business without having to invest any money. Meesho, who leads the Indian reselling landscape, takes great satisfaction in reselling!
Meesho - Highlights of the Company
| | |
| --- | --- |
| Startup Name | Meesho |
| Headquarters | Bangalore, Karnataka, India |
| Industry | |
| Founders | Sanjeev Barnwal, and Vidit Aatrey |
| Founded | 2015 |
| Valuation | $5 bn (March 2022) |
| Total Funding Raised | $1.1 bn (October 2021) |
| Revenue | $841.5 mn (FY21) |
| Current CEO | Vidit Aatrey and Sanjeev Barnwal |
| Website | www.meesho.com |
About Meesho
Meesho, an online reseller platform, probably doesn't need an introduction. The site has developed a niche for itself and earned popularity among customers and retailers alike by making online reselling and shopping simple and economical. Meesho offers secure and speedy transactions, as well as low-cost returns and delivery. Meesho is trusted by over 2.6 million resellers across India.
The Bangalore-based firm seeks to create an atmosphere in which anyone may start a business with no financial commitment. There are about 2 million resellers on the Meesho marketplace. Furthermore, the company claims to have more than 20,000 Meesho suppliers from more than 500 localities to its name.
Meesho charges a commission of roughly 10-15% on each transaction, and sellers can earn money using Meesho by adding a gross margin to each transaction.
In 2015, Meesho, India's largest resale site, was created. The Meesho app, in essence, connects producers and resellers. Manufacturers publish their items on the Meesho shopping app, which allows merchants to select any of their products and sell them to clients using social media platforms like as WhatsApp, Facebook, and Instagram. Suppliers who offer their products on Meesho include those who make clothing, accessories, furniture, culinary utensils, and cosmetics.
Independent resellers can then select any product from these suppliers and sell it to customers via the aforementioned social media networks. To sell an item, it's as simple as putting a photo of it on Instagram or making a Facebook post. The Meesho items are delivered to the buyer's home after the consumer and the reseller have reached an agreement on the purchase. Buyers can choose to pay with a debit/credit card or cash on delivery for a secure and quick transaction.
Meesho - Name, Logo, and Tagline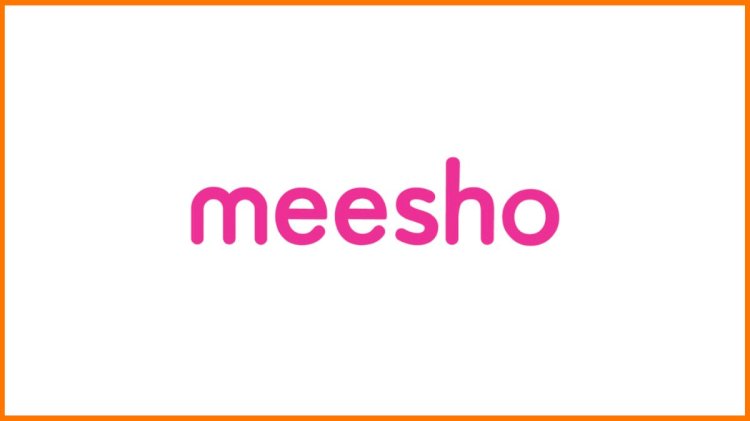 Meesho means "Meri Shop" or Apni Dukaan in Hindi, which explains the service it offers. Meesho seeks to create an atmosphere in which anyone can start a business with no financial outlay.
Meesho's tagline says, "Not just a homemaker, a Meesho Entrepreneur."
Founders and Team of Meesho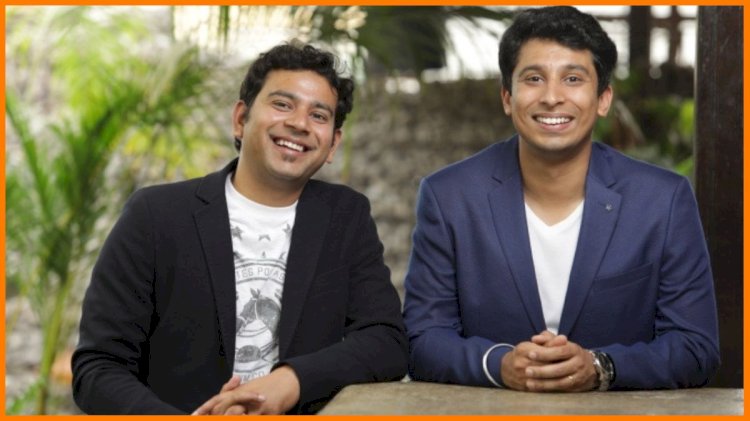 Sanjeev Barnwal and Vidit Aatrey founded Meesho in 2015.
Sanjeev Barnwal
Sanjeev Barnwal is Meesho's Co-Founder and Chief Technological Officer (CTO). Sanjeev Barnwal has also worked as an Android Camera Hardware Abstraction Layer Architecture Designer and Developer at Sony Mobile Communications. He earned a bachelor's degree in engineering from IIT Delhi and previously worked for Sony Corporation.
Vidit Aatrey
Vidit Aatrey is Meesho's Co-Founder and CEO. Prior to joining Meesho, the Meesho Co-founder worked for the mobile marketing platform InMobi, where he developed growth strategies for the company. When he worked with ITC Limited, Aatrey also saw the Operations side of the business.
Meesho has a workforce of over 750 people.
Meesho- Startup Journey
When Meesho was launched in 2015, it was known as FASHNEAR. FASHNEAR's concept was similar to Swiggy or Zomato. FASHNEAR specialized in fashion-related goods and allowed clients to purchase clothing and fashion accessories from local stores. Customers may order from local shops offering garments and accessories via the FASHNEAR app, and delivery personnel was on hand to deliver the goods.
However, the founders immediately discovered significant problems in the FASHNEAR business model. One of the most significant disadvantages they discovered was that buyers were unconcerned about purchasing clothing from local stores. Furthermore, rather than selling their products locally, the shop owners intended to expand sales by selling their products online in different parts of the country. These issues motivated Vidit and Sanjeev to develop a new business model. Fashnear was renamed 'Meesho' at the end of 2015.
The founders met with numerous retailers and resellers to identify their issues. They discovered that numerous businesses were already selling things via WhatsApp, but their reach was limited because they only delivered locally. They also discovered that the majority of the shops listed on MEESHO were run by women and that these women sold their wares from their homes rather than from real stores.
Meesho's current business model was created with these realities and concerns in mind, and now, with Meesho, women may start a reselling business from home without having to own any inventory. Meesho also now enables small retailers and manufacturers to transport their items across the country, while Meesho handles product delivery, allows COD alternatives, and guarantees that buyers may smoothly return the products if they so desire. Thus, Meesho connects providers (manufacturers and merchants who advertise their products on Meesho), resellers, and customers. Meesho also assists suppliers in inventory management.
Mission & Vision of Meesho
The company's goal is to help 100 million small businesses thrive in the digital era.
"Democratize internet commerce for everyone," states Meesho's mission statement.
Meesho - Revenue Model and Business Model
In terms of business model, we cannot state that Meesho is a D2C (Direct to Consumer) company. A product is sold directly to customers by the producer in the D2C business model. Meesho, on the other hand, involves resellers, who function as a go-between between manufacturers and consumers. Meesho is a platform that assists businesses (both manufacturers and reselling business owners) in increasing their sales in exchange for fees and commissions. Thus, Meesho now has a B2B business strategy, which the company voted on in 2021 after shifting away from the reseller model that it had been focusing on since its inception. Meesho's primary revenue streams are as follows:
Commission: Meesho's revenue has been primarily derived from the commissions they charge vendors. When a reseller sells a product on the Meesho platform, the product's seller gets charged a percentage of the sale price. The commission-based business model is comparable to that of E-Commerce platforms such as Amazon, Flipkart, and others. According to the company's website, suppliers are paid 0% fee on specific categories of products. Resellers are not charged a commission.
Aside from commission, the following sources of money are available:
Logistics: Meesho charges a fee for logistics services provided to suppliers. The Meesho team is now trying to reduce logistical costs in order to boost vendor profitability.
Advertisements: Advertisements contribute to Meesho's earnings. As the number of vendors on the platform grows, sellers who wish to promote their products in front of the network's resellers and customers pay a fee to advertise their products.
Data: As we all know, data is the new oil, and data will undoubtedly provide Meesho with a revenue stream. Meesho did not break any privacy policies, and they are only allowed to sell data that does not infringe any privacy issues.
Meesho - Funding and Investors
Meesho has raised a total of $1.1 billion through 11 rounds of funding. Meesho's most recent capital came from a Debt Financing round on October 20, 2021.
| | | | |
| --- | --- | --- | --- |
| Date | Round | Amount | Lead Investors |
| Oct 20, 2021 | Debt Financing | - | Trifecta Capital Advisors |
| Sep 30, 2021 | Series F | $570M | B Capital Group, Fidelity Management and Research Company |
| Apr 5, 2021 | Series E | $300M | SoftBank Vision Fund |
| Aug 12, 2019 | Series D | $125M | Prosus & Naspers |
| Jun 14, 2019 | Corporate Round | $25M | Meta |
| Nov 5, 2018 | Series C | $50M | DST Partners, RPS Ventures, Shunwei Capital |
| Jun 7, 2018 | Series B | $11.5M | Sequoia Capital India |
| Oct 12, 2017 | Series A | $3.4M | Elevation Capital |
| Aug 18, 2016 | Seed Round | $120K | Y Combinator |
| Mar 1, 2016 | Angel Round | $180K | Investopad, Rajul Garg, Venture Highway |
According to sources close to the company and the matter, Meesho is planning an IPO in early 2023. It intends to list by the end of 2022 and is evaluating both the Indian and US markets for a public offering.
Meesho - Revenues and Growth
Meesho reported a 750 percent rise in users over in, 2020, at its flagship, seasonal sale event, Maha Indian Shopping League, held on the 6th-9th of October 2021. Tier-4+ markets accounted for over 60% of total demand, including remote locations such as Khawzawl in Mizoram and Sopore in Jammu & Kashmir.
According to the company, retailers on Meesho saved over Rs 13.6 crore during the Christmas sale event alone because to the company's industry-first 0% fee scheme, which was established earlier this year. The firm saw a 314 percent increase in merchant involvement during the Maha Indian Shopping League, leading in a 10X increase in revenue over the previous year.
Meesho signed up over 100,000 sellers ahead of the sale event with a number of new initiatives, such as free ad credits and no return shipping expenses for the first 30 transactions.
Customers saved over Rs 60 crore in discounts on Meesho throughout the sale period. The company achieved a lot of success in its fashion section. Orders for women's clothing and accessories climbed by 623 percent over the previous year, while orders for men's clothing increased by 640 percent.
Meesho became the latest startup to join the renowned unicorn club in April 2021, after obtaining $300 million in a new financing round led by SoftBank Vision Fund 2 and valued at $2.1 billion. In March 2022, the corporation was valued at $5 billion.
Meesho Revenue Distribution
Meesho's income in FY21 was Rs 838.6 crore, up from Rs 348.7 crore in FY20.
| | | |
| --- | --- | --- |
| Meesho revenue verticals | FY21 | FY20 |
| Revenue from sales | Rs 792.8 cr | Rs 306.9 cr |
| Other income | Rs 45.8 cr | Rs 41.7 cr |
Breakdown of Meesho Expenses
Meesho's expenses are broken down as follows:
| | | |
| --- | --- | --- |
| Meesho expenses verticals | FY21 | FY20 |
| Advertising and sales promotion | Rs 424.20 cr | Rs 217.40 cr |
| Logistics and manpower expenses | Rs 645 cr | Rs 260.80 cr |
| Others | Rs 29.70 cr | Rs 32.40 cr |
| Employee benefit expenses | Rs 149.30 cr | Rs 170 cr |
| IT and communication expenses | Rs 89.04 cr | Rs 37.80 cr |
Meesho - Competitors
Volusion

Elenas

DealShare

GlowRoad

Shop101

CityMall

tv

SimSim

Magento

ALIPPO

Huboo

and Drop is among Meesho's major rivals.
Meesho - Challenges
When Meesho began, internet retailing was growing increasingly popular, but there were challenges such as a lack of supply, shipping, transaction options, and so on.
According to the CEO, they have always helped small businesses flourish, and as a result, they have never kept any goods in their own warehouses. However, due to the COVID-19-induced lockdown, obtaining supplies proved difficult. Even after the government eased restrictions on car movement, things remained difficult.
Many of the suppliers who marketed their items through Meesho received the majority of their income from them. Covid influenced the majority of their revenue. As a result, for the first few weeks, their exclusive focus was on constructing a basic logistical network. This was a difficult undertaking because each state has its own set of rules regarding car entry and egress.
The majority of the revenue for the company's female entrepreneurs (re-sellers) came from the fashion sector, but these things couldn't be sent for a while because fashion wasn't considered a need. As a result, their first goal was to help these resellers recuperate some of their lost earnings. That's when they started pushing crucial supplies to their resellers, a category they'd never sold before. Among the items offered were masks, personal care products, sanitizers, and even groceries. They also came up with a plan to sell masks made at home by their own resellers.
Many of their sellers chose to sew masks at home, and they bought their inventory from them and sold it on the market on their own. Thousands of entrepreneurs participated in the campaign, and their logistics team even went home and collected handmade masks.
However, not everyone was able to participate in this improvisational style. As a result, they established a micro-credit strategy to ensure that its resellers could earn a living. As part of this initiative, they provided its distributors with small loans of Rs 5,000. Because they had access to all of their resellers' bank accounts and earnings information, they were able to make these loans without any formal vetting or paperwork. Even in these trying circumstances, they can say that "these moves reinforced our relationship and trust with our user base."
Meesho had truly emerged as a poster boy in the social commerce segment some time ago, with its $4.9 billion valuations, but the company now appears to be experiencing tough times and is tongue-tied in front of investors, with a change in strategy, high cash burn, no profit insight, and increasing competition from big players like Flipkart and Amazon. The company recently adjusted its business model to be more like that of e-commerce platforms.
Meesho's strategy has abruptly shifted from social commerce to B2C, abandoning international expansion in favor of small-town groceries, and switching from a zero-commission model to ad-monetization. An unknown investor reportedly revealed that the company has already spent more than $500 million in the previous two years, but is now back at the beginning. Meesho's competition has tripled, with formerly smaller players such as Shop101 and Glowroad to contend with. Meesho is now up against intense competition from larger e-commerce businesses such as Flipkart and Amazon.
Flipkart has already entered the social commerce market with its Shopsy app in July 2021, challenging Meesho while also taking away a portion of its resellers. Furthermore, Shopee, Southeast Asia's popular eCommerce site, is set to launch in India in 2021, giving Meesho a run for its money. Shopee has already amassed a $150 billion business in 13 countries across Asia, Latin America, and Europe.
Meesho - Future Plans
Meesho plans to reach 100 million monthly transactional users by December 2022. It intends to increase its technical and product skills, extend its product lineup to over 50 million items, and become India's preferred platform for consumers, entrepreneurs, and sellers.
Farmiso (Meesho Groceries), Meesho's community group purchasing (CGB) enterprise, is also attempting to expand its grocery and fast-moving consumer goods services to more than 200 communities. By making online grocery shopping affordable, the firm enables first-time customers in India's tier-II marketplaces to purchase from a wide variety of foods at ticket sizes as low as $1-2.