Mumbai based healthcare startup Fitterfly raises $3.1 million in funding round led by Fireside Ventures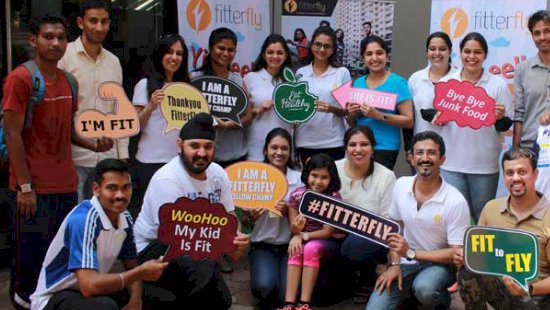 Fitterfly has raised $3.1 million (about Rs 22.5 crore) in a funding round led by venture capital firm Fireside Ventures, which will now hold a significant stake in the two-year-old health tech startup.
Other venture capital funds—such as 9Unicorns and Venture Catalysts—and a clutch of angel investors also participated in the round. The company said it would use the funds to deliver better patient outcomes at scale, create awareness and expand reach.
Launched in December 2019, Fitterfly offers personalized digital therapeutics (DTx) programmes for diabetes, pregnancy, polycystic ovary syndrome and obesity to deliver health outcomes. Its 140-plus member team comprises senior doctors, nutritionists, psychologists, fitness experts, management experts, and technologists.
Designed to complement doctors' medical therapy, Fitterfly's DTx programs offer 360-degree guidance around nutrition, exercise, sleep, stress, and other factors which affect health outcomes. More than 10,000 people have subscribed so far, said CEO Singal.
The Fitterfly team started building a clinical nutrition database four years ago and then validated it by building disease-specific nutrition advisory algorithms. It launched DTx in late 2019, recognizing the large unmet need for remote support in improving outcomes.
"Covid-19 has pushed remote monitoring and digital therapeutics to the forefront of medicine," said Singal. "We are solving difficult problems—be it diabetes, obesity, women's health or child health, through our innovative digital therapeutics solutions. These problems affect almost 30-40% of the population in India. We are seeing good support from doctors as a prescription product, saving their time and helping them achieve better outcomes."
According to industry reports, India has 80 million diabetics and 90 million prediabetics, of which 70% will become diabetics in the next five to seven years. Out of these 170 million people, 25% will be from the lower middle class and upwards and mobile-friendly or digitally aware. "Which is 45 million people who can benefit from digital therapeutics for diabetes," said Singal.