Aks Clothing: Revolutionizing Ethnic Fashion with Passion and Innovation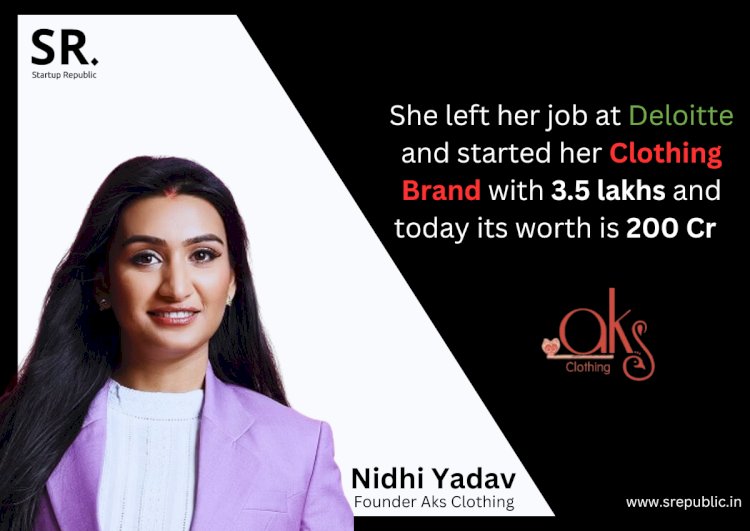 Aks Clothings
Introduction: Founded in 2014, Aks Clothing has emerged as a leading Delhi-based brand in the realm of ethnic wear, capturing the hearts of women across India. Nidhi Yadav, a computer engineer turned fashion entrepreneur, Aks has disrupted the industry with its fusion themes and commitment to comfort. With an initial investment of just Rs 3.5 Lakh, Nidhi's vision has propelled Aks to great heights, achieving remarkable success without any external funding. In this blog post, we will delve into the inspiring journey of Aks Clothing and explore their plans for the future.
A Visionary's Journey: Nidhi Yadav's journey from a corporate job at Deloitte to the world of fashion began when she realized her true passion lay elsewhere. Hailing from the vibrant city of Indore, Nidhi felt an unyielding desire to bring affordable and contemporary ethnic clothing options to women aged 18 to 35. Encouraged by her superiors to pursue her dreams, she embarked on a mission to establish Aks Clothing—a brand that would redefine ethnic fashion in India.
Unleashing the Aks Revolution: Before launching Aks Clothing, Nidhi invested six months in meticulous research, drawing inspiration from the success story of global fashion giant, Zara. Armed with valuable insights, she devised a winning strategy: releasing 20 new styles every two weeks. This approach not only kept the brand fresh and exciting but also resonated with customers seeking the latest trends. Aks quickly gained popularity, carving a niche in the market and earning a loyal customer base.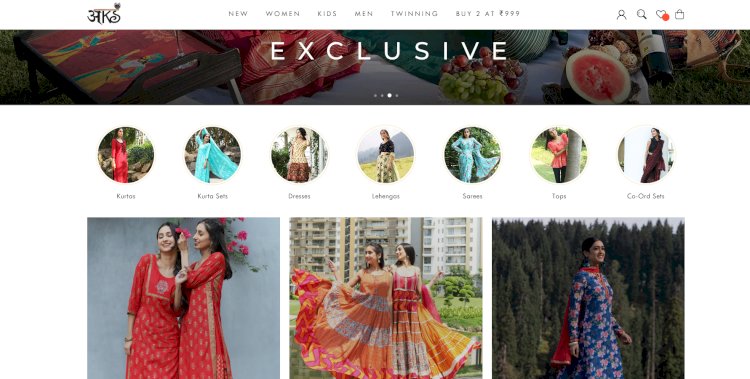 Injecting Life into Ethnic Fashion: Aks Clothing's mission was clear from the outset—to inject life into the ethnic fashion market by blending captivating fusion themes with the comfort that modern women crave in their everyday wear. Today, Aks offers a wide range of products exclusively designed to bring a touch of Jaipur artistry to the wardrobe of every woman. From kurtas and kurtis to lehengas, sarees, and tops, Aks Clothing has something for every occasion and style preference.
Innovations Driving Success: Aks Clothing has embraced technological advancements to optimize its production processes. By incorporating computer-aided design (CAD) for pattern making and utilizing 3D sampling techniques, Aks has enhanced efficiency while reducing wastage. These innovations have allowed the brand to consistently deliver high-quality products while staying ahead of the curve in the ever-evolving fashion industry.
A Remarkable Journey of Success: In a recent interview with Indian Retailer, Nidhi proudly shared that Aks Clothing achieved a remarkable revenue figure of Rs 200 crore without relying on any external funding. The brand's growth during the pandemic was equally impressive, with a growth rate exceeding 25%. Nidhi's relentless pursuit of excellence and her ability to adapt to changing market dynamics has positioned Aks Clothing as a formidable force in the fashion industry.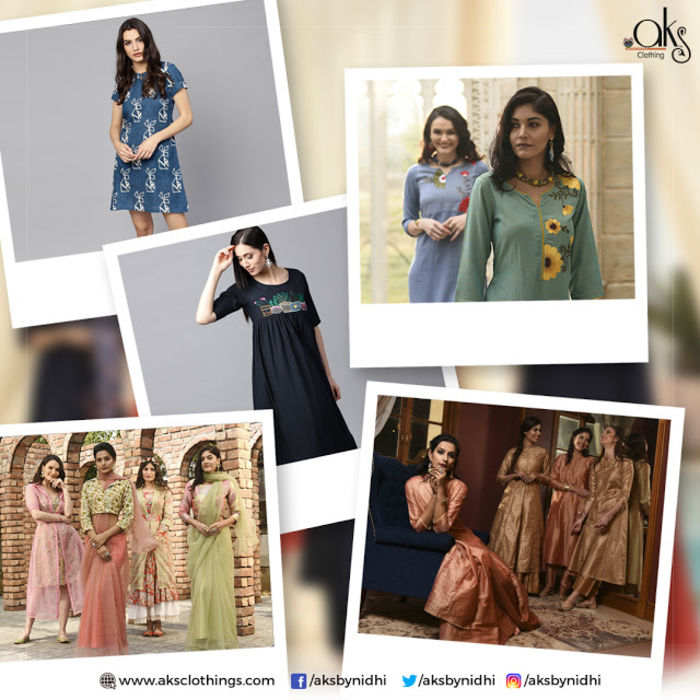 The Road Ahead: With an unwavering commitment to innovation, quality, and customer satisfaction, Aks Clothing is set to reach new heights. Nidhi Yadav envisions a future where Aks achieves a revenue milestone of Rs 500 crore. The brand's relentless pursuit of growth, coupled with its ability to capture the essence of contemporary ethnic fashion, ensures that Aks Clothing will continue to redefine the industry, inspiring women to embrace their individuality through stylish and comfortable apparel.
Conclusion: Aks Clothing's rise to prominence is a testament to the vision, passion, and dedication of Nidhi Yadav. By infusing traditional ethnic wear with modern flair and leveraging technological advancements, Aks has carved a special place in the hearts of fashion-conscious women across India. As they strive towards new revenue milestones, Aks Clothing's journey promises to be a captivating one, leaving an indelible mark on the fashion landscape and empowering women to embrace their unique style with confidence.