Elevating Asian Cuisine from Restaurants to Your Kitchen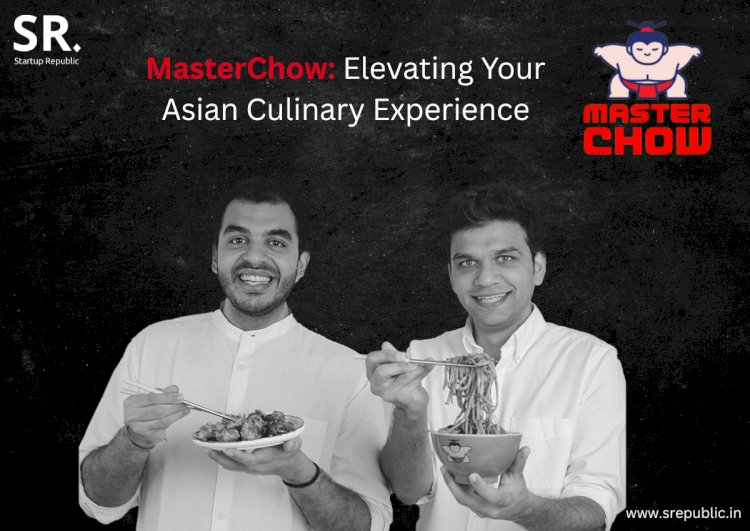 Masterchow
Introduction: Founded in 2020, MasterChow has emerged as a Delhi-based brand that brings the authentic flavors of Asian cuisine to the comfort of your own home. With a commitment to quality and a passion for cooking, childhood friends Sidhanth Madan and Vidur Kataria transformed their love for pan-Asian cuisine into a successful entrepreneurial venture.
From Wok Me to MasterChow: A Delicious Journey: Sidhanth and Vidur's culinary journey began in 2016 when they opened their first Chinese restaurant, Wok Me, in Delhi. As experienced restaurateurs, they understood the importance of catering to people's tastes and preferences, infusing their dishes with fresh and vibrant flavors.
The Birth of MasterChow: Meeting the Demand: MasterChow's success story was ignited by the growing requests from customers who wanted to recreate the mouthwatering curries and noodles they had tasted at Wok Me. Motivated by this demand, Sidhanth and Vidur introduced MasterChow as a ready-to-cook noodles brand. They started small, focusing on noodles, and as the business flourished, they expanded their product range to include delectable sauces and dips.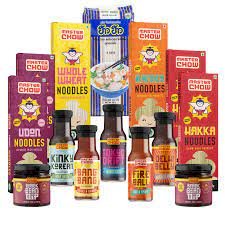 Craftsmanship and Quality Control: What sets MasterChow apart is the founders' expertise and commitment to delivering exceptional flavors. They meticulously craft their sauces and dips in-house, allowing them to maintain full control over the quality and authenticity of their products. By sourcing fresh ingredients daily from local vendors near their manufacturing unit, MasterChow ensures that every bite is packed with freshness and goodness. Moreover, their products carry certification from the Food Safety and Standards Authority of India (FSSAI), giving customers peace of mind.
Impressive Growth and Customer Satisfaction: Since its inception, MasterChow has sold over 10 lakh products, delighting more than 3 lakh satisfied customers. The brand's monthly recurring revenue (MRR) has exceeded Rs 1.4 Cr, according to Inc42's report since October 2022. In FY22, MasterChow achieved a remarkable revenue figure of Rs 3.2 Cr.
A Taste of the Future: Venturing into Instant Noodles: Setting their sights on new horizons, MasterChow plans to enter the fiercely competitive market of instant noodles in 2023. Unlike their ready-to-cook counterparts, instant noodles come as pre-cooked blocks with flavoring powder and seasonings. MasterChow aims to revolutionize the instant noodles segment by infusing their signature flavors and ensuring an unparalleled culinary experience.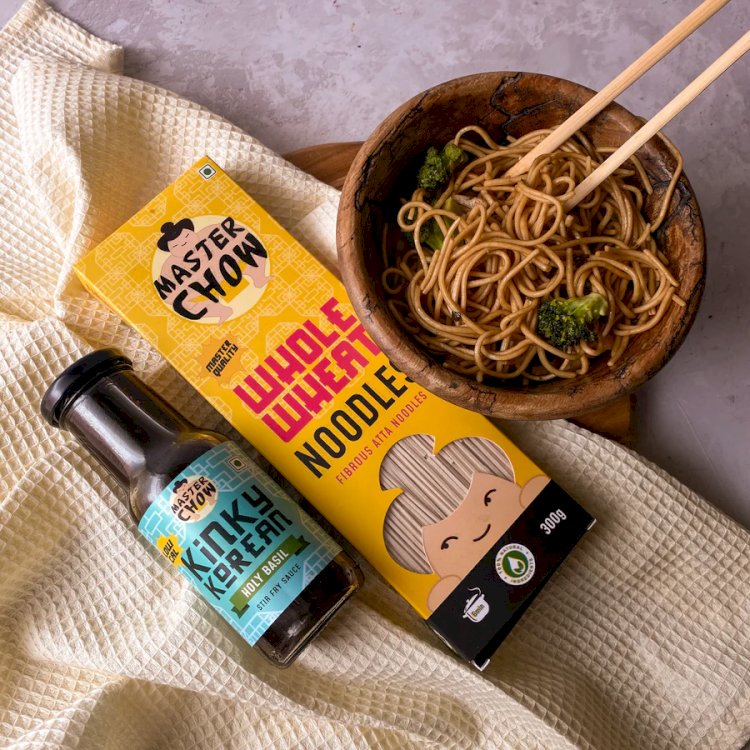 A Culinary Journey Ahead: Fried Rice and Sushi on the Horizon: Looking to the future, MasterChow envisions expanding its product range over the next 3-5 years. With their eye for detail and dedication to customer satisfaction, the brand plans to introduce exciting categories such as fried rice and sushi, further enriching their customers' culinary adventures.
Conclusion: MasterChow's journey from a Chinese restaurant to a thriving brand offering ready-to-cook Asian food products is a testament to the founders' passion and expertise. With their commitment to quality, innovation, and expanding product range, MasterChow continues to redefine the way people experience and savor Asian cuisine in the comfort of their own homes. Stay tuned as MasterChow sets the stage for a culinary revolution in the coming years, bringing delightful flavors to your table.