RISE KISAN: A Startup Empowering Farmers and Providing Affordable Food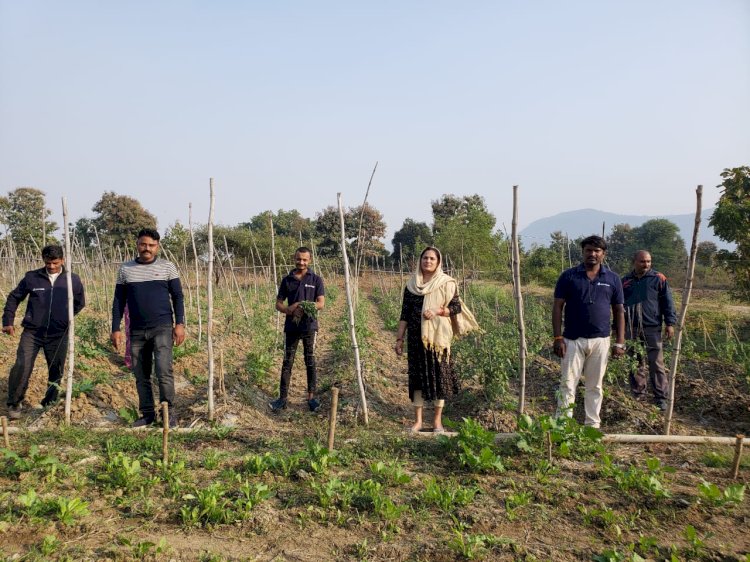 Rise Kisan
Introduction
I'm excited to introduce you to RISE KISAN, one of the most promising resident startups of the Satna Incubation Center. Founded by Rahul Singh, a visionary Technical Architect and Head of Big Data COE at Society General Global Solutions, this startup has embarked on an incredible journey that began during the COVID-19 pandemic.
The Problem
As Rahul worked remotely from his home in Bangalore, he witnessed the challenges faced by his community, such as limited access to healthy food options and expensive home delivery services. Inspired by this, Rahul envisioned a startup that could empower traditional farmers and agricultural laborers in the nearby Narohills region, while also providing affordable and nutritious food to the local community.
The Solution
With the support of his dynamic team members, Tripti and Seema, at our Bangalore headquarters, Rahul's vision took shape. Together, they transformed adversity into an opportunity for positive change and created an ecosystem that supports sustainable agriculture while improving the lives of many.
The TuKu Online Shopping App
Today, RISE KISAN proudly presents the TuKu Online Shopping App, a user-friendly mobile application that allows you to conveniently order all your essentials from the comfort of your home, ensuring both quality and convenience.
Through the TuKu app, you can order a wide variety of fresh fruits, vegetables, and other groceries from local farmers. You can also order pre-packed meals and snacks, as well as home cleaning and personal care products.
There are many benefits to using the TuKu app, including:
Access to fresh, local produce
Affordable prices
Convenient home delivery
Support for sustainable agriculture
Empowerment of traditional farmers
How to Use TuKu
To use the TuKu app, simply download it from the App Store or Google Play. Once you've created an account, you can browse the wide selection of products available. When you're ready to order, simply add your desired items to your cart and checkout.
Conclusion
I'm excited to see what the future holds for RISE KISAN. This startup is truly making a difference in the lives of farmers and the local community. If you're looking for a convenient and affordable way to get fresh, local produce, I encourage you to check out the TuKu app.