The Perks of Gem Registration for Startups
GeM, or Government E-Marketplace, is a procurement portal that anyone can use to buy or sell any item or goods. To begin their venture on the platform, an individual must, complete the registration form. But how are you going to complete the GeM seller registration without failing the course? In this article, we will go through the subject in great detail. Hopefully, that will be enough to get you started in the GeM.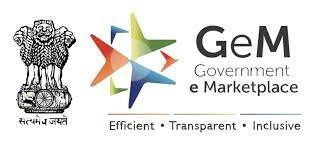 What exactly is the Government e-Marketplace (GeM)?
The Government e-Marketplace (GeM) is a one-stop facility for the online purchase of common-use goods and services required by various government departments, organisations, and public sector units. GeM intends to improve public procurement transparency, efficiency, and speed. It offers e-bidding, reverse e-auction, and demand aggregation technologies to help government users get the most value for their money.
Buyer Perks from GeM:
Provides a comprehensive catalogue of products for various categories of Goods/Services.
Provides the ability to search, compare, select, and buy.
Allows for the purchase of goods and services online as needed.
Ensures a continual vendor rating system.
Provides an up-to-date user-friendly dashboard for purchasing, monitoring supplies, and payments.
Seller Perks from GeM:
Direct access to all government agencies.
Marketing in one place with minimal effort.
Bids and reverse auctions on items and services in one location.
Sellers can use the New Product Suggestion feature.
The price can be modified dependent on market conditions.
Seller-friendly dashboard for selling as well as supply and payment monitoring.
Documents Needed for GeM Registration:
GST Certification
PAN Card and Aadhar Card
Email ID and Mobile Number
Details of Bank Account
Income Tax Return (ITR) for the last three years
MSME Certificate (if required)
VAT/TIN Number (if applicable)
Bank Account & supporting KYC documents
Identity proof
Address proof
Cancelled cheque copy
Other documents, if required, such as photographs, a list of products, etc.
The Registration Process on GeM
For someone who is enrolling for the first time, the gem seller registration procedure can appear rather hard and intricate. As a result, if you, like many others, are new to this, make sure to follow the steps below.
Step One: Create a Seller Account on GeM
Visit the Official Website: https://mkp.gem.gov.in/registration/signup#!/seller
Click on the "Seller" tab (directly beneath the "Sign Up" tab)
Following that, it will take you to the website's "terms and conditions" page.
Make sure to thoroughly review the module before clicking the "accept" button.
After accepting the portal's "terms and conditions," you will be forwarded to the gem seller registration form.
You must now agree and provide some specific information about yourself and your company.
After accepting the portal's "terms and conditions," you will be forwarded to the gem seller registration form.
You must now agree and provide some specific information about yourself and your company.
Step 2: Update the Organization Profile
The Company Profile is divided into four major components, all of which must be completed: PAN Validation, Company Details, Office Location, and Bank Account. There are three additional optional segments: MSE, Startup, and Tax Assessment. Following the update of the profile, the caution money payment must be provided in accordance with the turnover.
Step 3: GeM Vendor Assessment
Following the payment of the caution money, sellers must apply for Vendor Assessment on GeM in order to obtain the OEM certificate. GeM Vendor Assessment is required for sellers who want to participate in the public procurement of Q1 and Q2 product categories. Manufacturers must become OEMs regardless of the product category they wish to offer on the GeM Portal. The Quality Council of India conducts Vendor Assessment for GeM. (QCI).
Step 4: List Your Brand
After becoming an OEM on GeM, sellers can list their brands in the appropriate product and service category. Vendors can mention their brands, whether they are trademark registered or not, as well as unbranded products.
Step 5: Product Listing
Following the listing of the brand, dealers, manufacturers, and service providers must list their products and services on the GeM site. This is known as Product Listing on the Government e-Marketplace. After the GeM Authority authorises the listing, the sellers'/vendors' items and services will be available on the GeM website.
Step 6: Bid Participation and Reseller Appointment
Sellers can engage in bids and accept orders on GeM after listing their products and services. After receiving clearance, OEMs can appoint or authorise resellers to list their products and services.