Meet the startups installing smart public bathrooms for travellers on highways.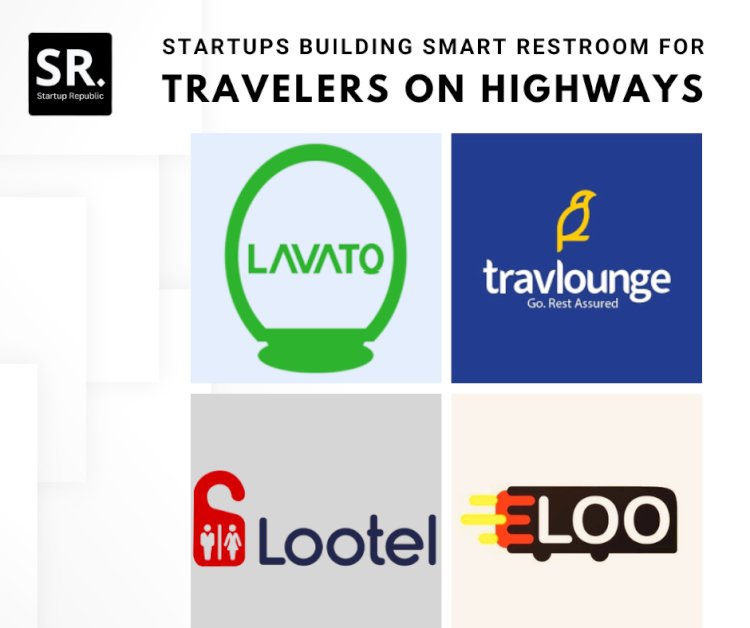 STARTUPS INSTALLING PUBLIC BATHROOMS IN INDIA
Projects to expand the nation's highways are being pushed hard. There is excitement about faster intercity travel.
One problem, that female drivers encounter on the roads, hasn't changed. Every woman who has ever boarded a bus or a car for a long-distance trip knows how unpleasant dirty highway public restrooms can be.
A group of startups is making change proposals. Startups in the sanitation industry like Lavato, Travlounge, Lootel, and Eloo are installing smart restrooms alongside highways, some of which are even furnished with sleeping pods and electric vehicle charging stations (EVs).
In locations like Krishnagiri (on the Bengaluru-Chennai highway), Walayar (on the border between Tamil Nadu and Kerala), Indore (in Madhya Pradesh), Bilaspur (in Chhattisgarh), Rameswaram (in Tamil Nadu), and Santiniketan (in West Bengal), these smart toilets have already been installed.
We outlined four startups that are improving the lives of travelers, particularly women. A common driving force behind the majority of these startups is the plight of a wife or girlfriend who was unable to use a clean public restroom.
From transgender-specific bathrooms to sleeping pods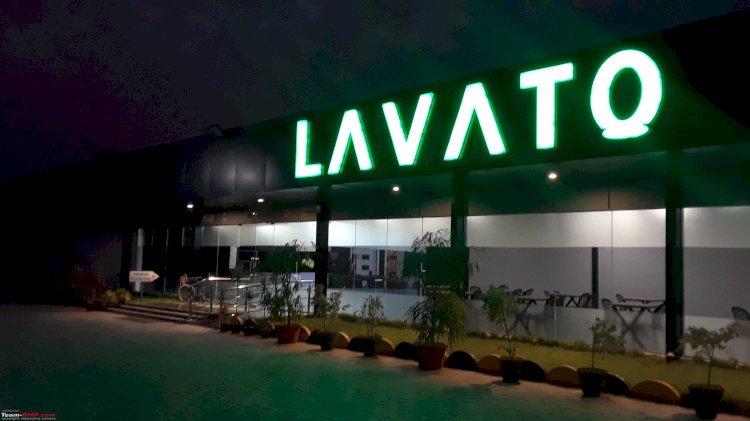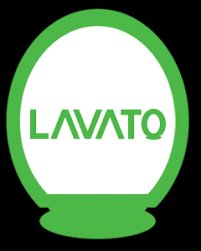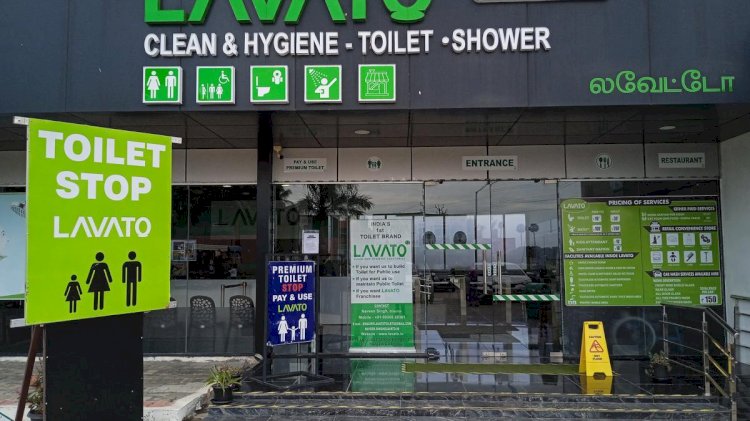 Since it opened in October 2018, Lavato's premium lounge at Bandarapalli village (Krishnagiri in Tamil Nadu) on NH44 has received more than 1,300 reviews and 4.5 ratings on Google Maps.
Clean Quest Services Private Limited, a startup with headquarters in Bengaluru and one service outlet on NH-44, operates Lavato. They intend to construct high-quality public restroom facilities, primarily along highways, in cities, at holy sites, and in malls.
They chose NH-44 (Krishnagiri) for their first unit because it is a busy road and lacks well-maintained restrooms, which is especially problematic for female travelers. On weekdays, 150 customers typically use their services, and 300 do so on weekends.
The Krishnagiri location of Lavato is a lounge with premium pay-and-use restrooms, separate restrooms for transgender people, people with disabilities, and children, shower rooms, sleeping pods that can be rented by the hour, a convenience store, a workstation, a dining table where you can bring your own food, parking, and other amenities.
The startup charges Rs 30 for using the restroom and Rs 200 for taking a shower. Additionally, it offers sleeping pods for rent by the hour (starting from Rs 150 to Rs 400 for a maximum of six hours).
Singh names finding human resources and high maintenance costs as his two main challenges. In two years, Lavato plans to open 80 stores across the nation.
They plan to build such kiosks in Karnataka's Hampi and Skandagiri. Some regional restaurant chains have also agreed to provide space for the launch of toilet and lounge services. They also intend to expand through franchise models and alliances with strategic travel, tourism, and restaurant chains/companies, as well as government departments.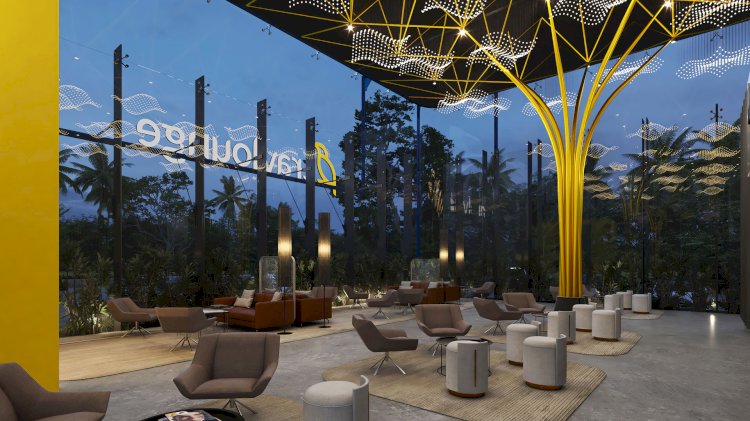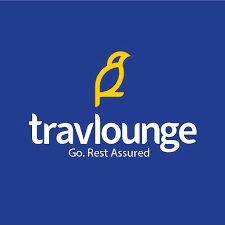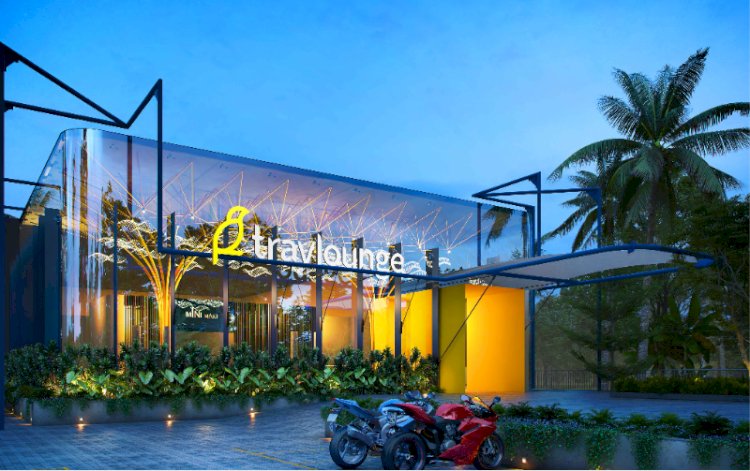 A premium roadside restroom has recently been installed at Walayar in Palakkad as part of Travlounge, an initiative by the Kerala-based Beacon group and AZCCO Global (Salem-Kochi highway).
The facility had already undergone a soft launch by PT Safeer, co-founder of Travlounge, and a formal dedication is planned for this month. The public's response has been overwhelmingly positive thus far, and there are already more than 100 daily users.
It will have amenities like a mini-mart for basic travel necessities, a cafe, business class lounges, sleeping pods for travelers to take power naps, a car wash facility, EV charging spots, a parking facility, first aid, security services, and free Wi-Fi, according to Safeer.
The business will first build five facilities in Kerala before moving on to other regions of the nation. The founder of the company observed female travelers battling for access to clean restrooms while on trips. He saw it as necessary in that way. Due to the lack of restroom facilities on highways, women occasionally drink little to no water. It's so pitiful and sad. Infrastructure has undergone numerous improvements, but there has been no improvement in the state of public restrooms. We made the decision to approach it as a challenge and assist female travelers.
A wake-up call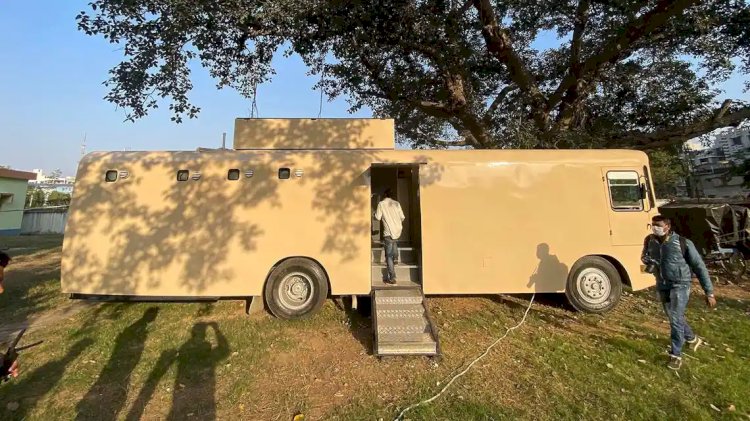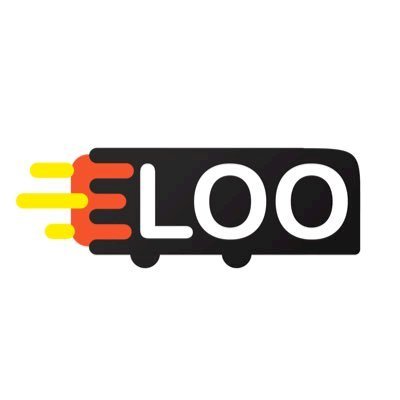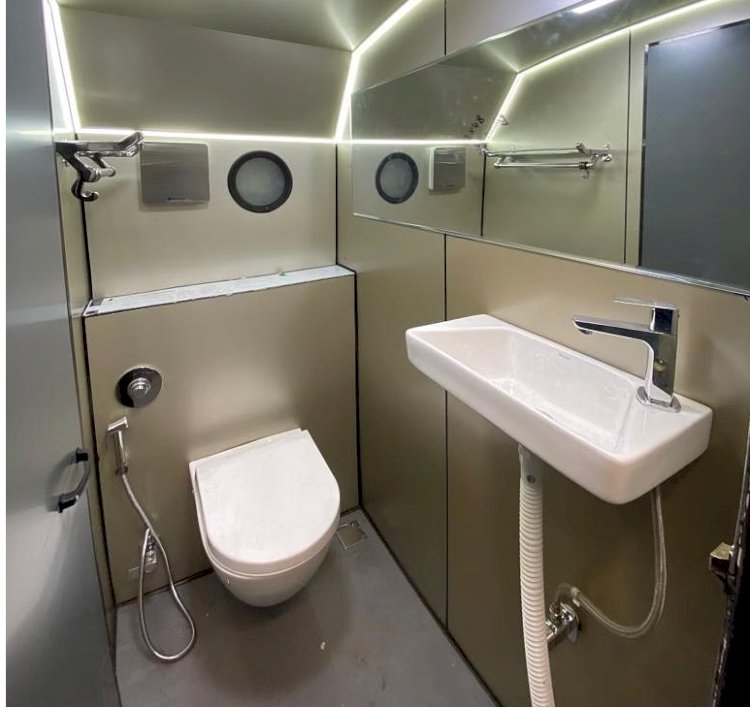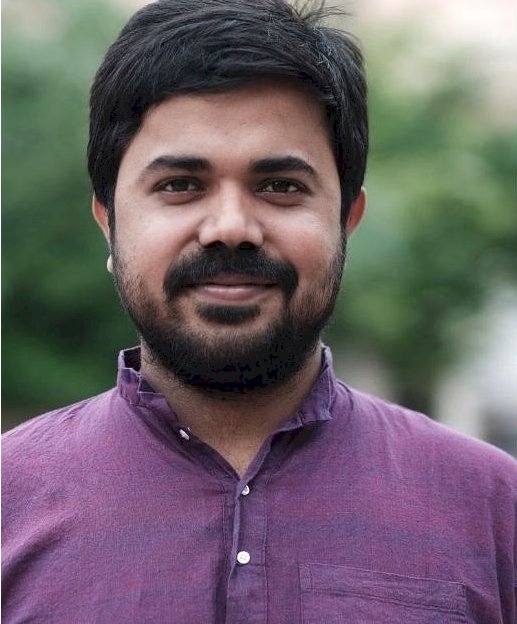 Diptendu Roy, the founder of Raipur-based sanitation startup Eloo, made the decision to build public restrooms after his then-girlfriend—who is now his wife—had a terrifying experience on a road trip.
The founder had to relieve herself behind some bushes when she was traveling from Jagdalpur to Raipur in Chhattisgarh because there were no public restrooms. For him, it served as an eye-opener.
Eloo was founded by him in 2018, and the district administration of Birbhum funded the pilot of their first women's facility corner in Santiniketan, West Bengal.
Positive feedback has been received, with 50–80 people using our services during the weekdays and 100–120 people using them on weekends.
The launch of Eloo women's facility corners along highways across the nation and in other tourist destinations with higher female foot traffic is part of expansion plans.
Eloo currently charges Rs 30 per user and coordinates operations with a self-help group federation in Santiniketan.
Each Eloo lounge has three restrooms for women, a room for nursing mothers, and one restroom that is both gender-neutral and wheelchair accessible. The company is in discussions with banks to install ATMs, and a cafe run by SHGs serves refreshments.
The main priority of the founders is toilet maintenance. Maintaining usable restrooms is a different matter from installing them. With the assistance of IIT Mandi, we have developed an IOT-based toilet tracker to address this problem. This tracker provides data on the amount of water, the humidity, the ammonia concentration (which detects the smell of urine), and the number of users at particular times of the day. This data enables us to optimize the maintenance schedule for the restrooms.
Smart bathrooms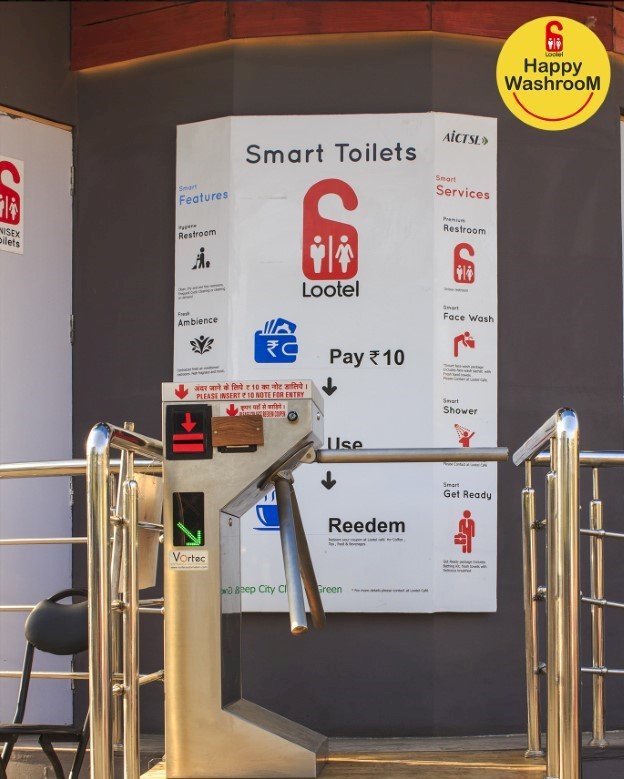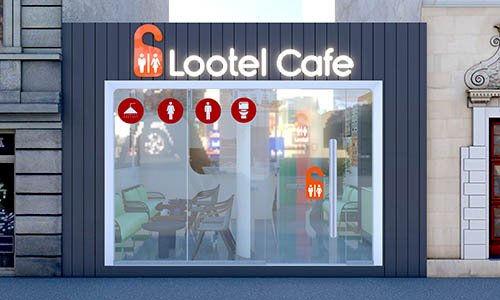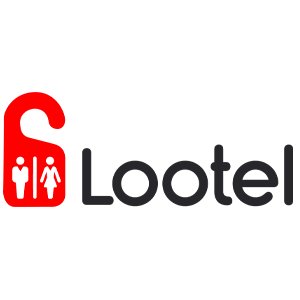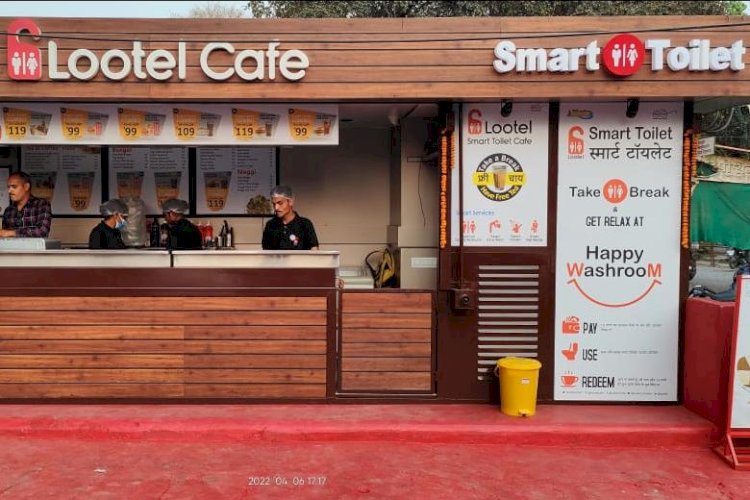 IOT restrooms have been installed in Indore, Bilaspur, and Rameswaram by the Bhopal-based startup Lootel of Dot Box Conception Pvt. Ltd (DBCPL), which was founded by Yashwant Suthar, an industrial designer who graduated from the Indian Institute of Technology- (Delhi).
It offers paid services like EV charging, refreshments (high-end, spotless, and hygienic restrooms), and refueling (food and beverages). Similar to Roy, Suthar's inspiration for the idea came from the suffering of a loved one.
Several years ago, Neelam Singh, Suthar's wife and a co-founder of Lootel struggled mightily to find a clean public restroom while riding a bus. The bus stopped by a public restroom around midnight, but it was filthy and overflowing with sewage, so Neelam was forced to search for another one nearby at that ungodly hour. She was being pursued by drunks in the dimly lit street, but Suthar was able to drive them away. Neelam was shaken and disturbed by the event. Suthar eventually decided to leave his position at a large corporation to work on creating public restrooms.
In the next five years, they hope to build 1,000 fully self-sufficient public restrooms throughout India.
Next month, Lootel will open lounges in Rishikesh and Vrindavan. For the restroom, we charge Rs. 25, and for the shower, Rs. 250. It is uncertain whether there will be clean restrooms available while driving on the highway. A lot of the time disappointing. For operational, feedback, monitoring, and analytical processes, the company is implementing technology.