Elevate Your Startup: IM Global's iLeap Acceleration Program Now Accepting Applications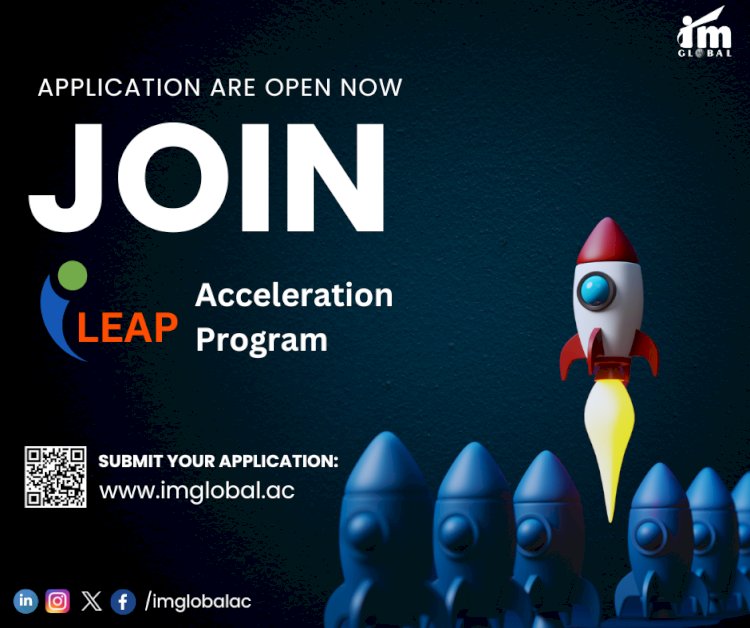 Acceleration Program
In the world of startups, opportunities are like hidden gems waiting to be discovered. IM Global's iLeap Acceleration Program is one such gem, and the great news is that it's currently inviting applications from aspiring entrepreneurs who are ready to take their startups to new heights.
In this blog post, we'll dive deep into what makes iLeap stand out from the crowd, why it's an exceptional opportunity, and how you can seize this chance to transform your startup dreams into reality.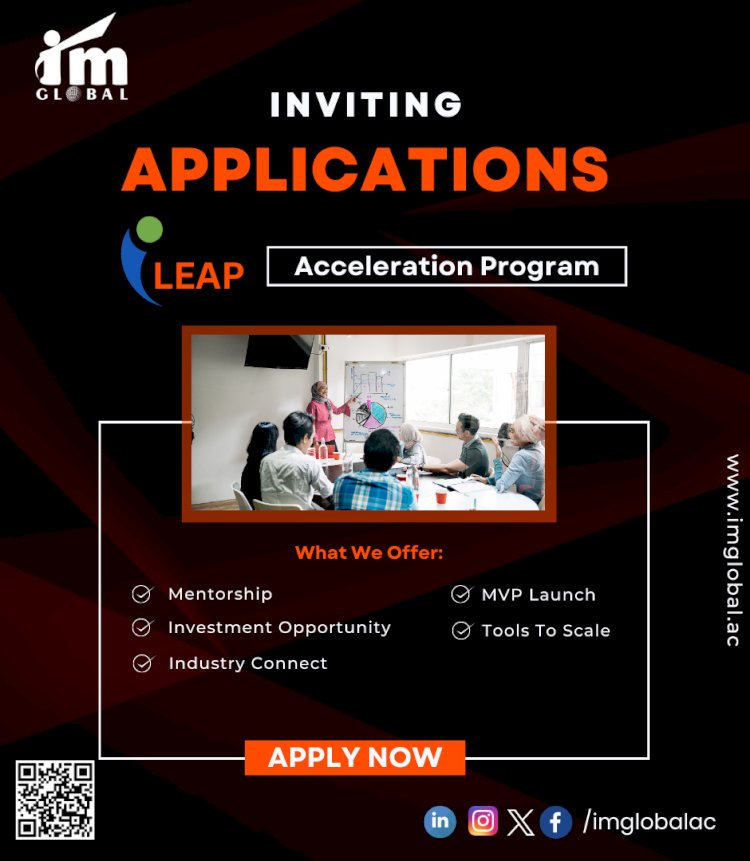 Breaking the Mold: IM Global's iLeap Acceleration Program
Imagine a program that not only nurtures your startup but also empowers you to thrive in today's dynamic business landscape. That's precisely what IM Global's iLeap Acceleration Program aims to achieve. It's not just another accelerator; it's a transformational experience designed to catapult your startup toward unprecedented success.
Why Should You Consider iLeap?
Seasoned Mentorship: iLeap opens the doors to a network of industry veterans, successful entrepreneurs, and visionary investors. This mentorship is your compass in the tumultuous sea of entrepreneurship, guiding you toward the right strategies and decisions.

Customized Learning: The program offers a tailored curriculum that addresses the unique challenges faced by startups. Whether you need to fine-tune your product, refine your market strategy, or secure funding, iLeap has your back.

Access to Capital: While iLeap doesn't directly fund startups, it serves as a gateway to potential investors and venture capitalists actively seeking promising projects. Your association with iLeap can be a golden ticket to securing vital investments.

Networking on Steroids: Building a robust network is a non-negotiable aspect of startup success. iLeap offers numerous opportunities to connect with fellow entrepreneurs, industry leaders, and potential collaborators, fostering synergies that can propel your business forward.

The Grand Showcase: The program culminates in a high-stakes Demo Day, where you get to flaunt your startup's progress to a room full of eager investors and industry experts. It's your moment to shine and secure crucial partnerships, customers, or funding.
How to Join the iLeap Journey:
Here's the exciting part: IM Global's iLeap Acceleration Program has officially begun accepting applications. The window of opportunity is wide open, and all you need to do is take that first step.
Visit IM Global's Official Website: Start by visiting the IM Global website (www.imglobal.ac) and navigate to the dedicated iLeap Acceleration Program page.

Check Your Eligibility: Make sure your startup meets the eligibility criteria outlined on the website.

Prepare Your Application: Gather all the necessary information about your startup, including details about your team, your innovative product or service, your market strategy, and your vision for growth.

Submit Your Application: Follow the simple and straightforward instructions on the website to submit your application. Remember, the early bird gets the worm!
Here are some additional details about the iLeap accelerator program:
The program is open to startups from all industries and stages of development.
The application process is competitive, so be sure to submit a strong application.
The program is free.
Conclusion:
IM Global's iLeap Acceleration Program is your passport to an extraordinary startup journey. It's not just an accelerator; it's your launchpad to success. The program is now inviting applications, and this is your call to action. Don't let this opportunity pass you by.
Apply for iLeap today, and embark on a transformational adventure that can shape the future of your startup. The world of entrepreneurship awaits – seize it with iLeap!