Angel Investment Demystified: Key Learnings from Rise Jhansi Incubation Centre's Angle Investment Masterclass.
The Angel Investment Masterclass in Jhansi, organized by Rise Jhansi Incubation Centre and IM Global, attracted the top 30 High Net Worth Individuals. Keynote speaker Nakul Saxena discussed angel investing, asset allocation, deal structures, investment thesis, and exit strategies. The event aimed to nurture Jhansi's startup ecosystem and to engage with High net individuals to invest in startups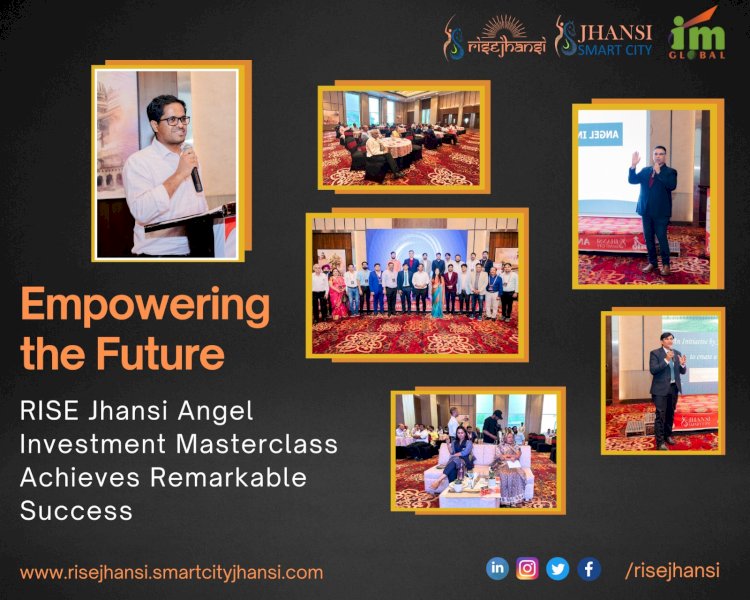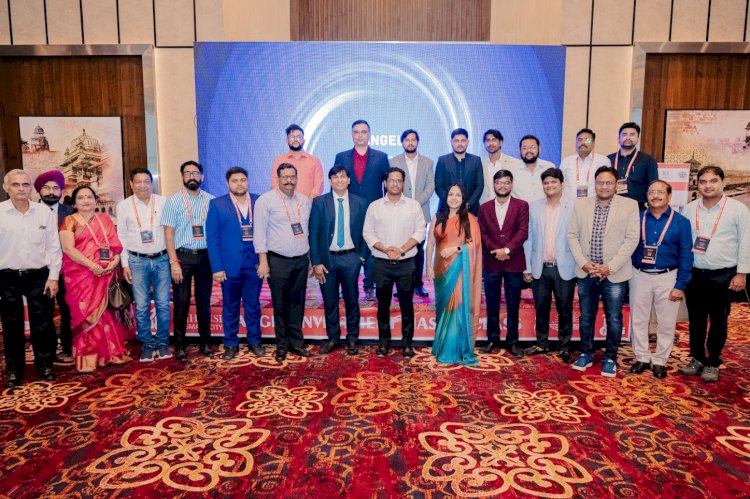 On the vibrant afternoon of September 2nd, Jhansi's Hotel Lemon Tree was abuzz with excitement as the city's entrepreneurial ecosystem came together for an insightful event - the Angel Investment Masterclass. Organized by Rise Jhansi Incubation Centre, a project of Jhansi Smart City Limited, in association with IM Global South Asia's leading startup accelerator powered by Angel Investment Fund, LetsVenture, this event marked a significant milestone for Jhansi's growing startup community.
Setting the Agenda
The event commenced with Mr . C K Tiwari, the driving force behind Rise Jhansi Incubation Centre, setting the stage for the Masterclass. Before an exclusive audience of the top 30 High Net Worth Individuals (HNIs), Mr . Tiwari outlined the incredible journey that Rise Incubation Centre had embarked on in the past year. He also delved into the current startup ecosystem of Jhansi, showcasing the immense potential and innovative spirit that lay within this region.
Insights from Keynote Speaker
Mr . Nakul Saxena, President of LetsVenture and the keynote speaker for the Masterclass took center stage to share his wealth of knowledge on angel investing. Mr Saxena covered a wide array of topics, enriching the audience with valuable insights:
Why Does One Angel Invest?: Saxena began by addressing the fundamental question of why individuals choose to become angel investors. He explored the personal and financial motivations that drive this crucial support for startups.

Asset Allocation: In a world of diverse investment opportunities, Saxena emphasized the importance of proper asset allocation, especially when it comes to early-stage startups.

Public Markets vs. Private Markets: He drew a clear distinction between public and private market investments, highlighting the unique risks and rewards associated with each.

Deal Structure: Understanding the intricacies of deal structures in angel investing is paramount. Saxena provided valuable insights into this aspect of the investment process.

What is an Investment Thesis?: Every angel investor should have a clear investment thesis that guides their decisions. Saxena explained the concept and its importance.

What to Look for in Start-ups?: Saxena discussed the key criteria and factors that angel investors should consider when evaluating potential startups for investment.

Case Studies and Exit Strategies: Real-world case studies shed light on successful angel investments and the various exit strategies available to investors.
A Grateful Conclusion
As the Masterclass drew to a close, Mr. Pulkit Garg, CEO of Jhansi Smart City Limited, extended a heartfelt vote of thanks to all the distinguished guests and members of the organizing committee. He expressed his gratitude for the successful execution of the event, which marked a significant step forward in nurturing Jhansi's startup ecosystem.
Fostering Future Collaborations
The day concluded with a networking lunch where respected guests and government officials from Jhansi Smart City Limited engaged in lively discussions. The focus was on brainstorming and charting a roadmap for what could be done next to further empower and support the budding startups of Jhansi.
In summary, the Angel Investment Masterclass held in Jhansi was a pivotal event that not only educated and inspired the attendees but also fostered collaboration and networking among key stakeholders in the city's burgeoning startup scene. With the support of organizations like Rise Jhansi Incubation Centre and LetsVenture, Jhansi is poised for a promising future in the world of startups and entrepreneurship. This event was a significant step forward on that exciting journey.