DPIIT Certificate of Recognition for Startups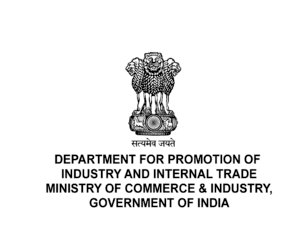 The Department for Promotion of Industry and Internal Trade (DPIIT) is an Indian central government department that reports to the Ministry of Commerce and Industry. It is in charge of developing and implementing promotional and developmental measures for the industrial sector while keeping in mind national priorities and socioeconomic objectives. While individual administrative ministries are in charge of specific industries' production, distribution, development, and planning, the DPIIT is in charge of overall industrial policy. It is also in charge of facilitating and increasing foreign direct investment (FDI) flows into the country.
Eligibility criteria for DPIIT Registration
The startup should be incorporated as a private limited company, registered as a partnership firm, or a limited liability partnership.
Turnover should be less than INR 100 crore in any of the previous financial years.
An entity shall be considered a startup up to 10 years from the date of its incorporation.
The startup should be working towards innovation and improvement of existing products, services, and processes and should have the potential to generate employment and wealth.
Under the Startup India initiative, eligible companies can be designated as startups by DPIIT in order to benefit from tax breaks, easier compliance, IPR expediting, and other benefits.
Benefits of DPIIT Recognition
80 IAC Tax exemption
Tax Exemption under Section 56 of the Income Tax Act (Angel Tax)
Self-certification and no inspection for three years.
Concession in Trademark filings fees
Preference in Government tenders
Funding Support by government
Steps to get DPIIT Recognition from Startup India website
Go to the Startup India website: Go to startup India website and access the Startup India portal.
Enter the entity's information: Enter information for the Nature of the Entity, Industry, Sector, Categories, and so on.
Enter your complete business address: Enter the address information (city or village, state or union, territory, zip code, district, etc.).
Enter the information of an authorised representative: Enter the details in regards to the name, designation, mobile number, and email ID of the authorised representative.
Enter the details for the directors and partners: Enter details for the number of partners.
Details: Name, Gender, Mobile Number, Postal Address, and Email ID.
Enter any additional information: Enter information in terms of the incumbent number of employees, intellectual property rights status, etc.
Enter Startup India Information: Mention any recognition or awards received by the startup and answer subsequent questions.
Upload your self-certification: Upload the Certificate of Incorporation/Registration: It is the certificate issued by MCA (the Ministry of Corporate Affairs).
The application and the supporting documents will be reviewed. If the startup is found to be satisfactory, the Certificate of Recognition will be issued.
Stay connected to Srepublic social media handles and for more information regarding startups click on the link given below: https://srepublic.in