Maximize Your Fundraising Potential: Understand the Different Crowdfunding Platforms
crowdfunding can be a valuable tool for startups looking to raise capital, validate their product or service, generate publicity, build a community, and explore alternative financing options. However, it's important to remember that launching a successful crowdfunding campaign takes time, effort, and a well-planned strategy.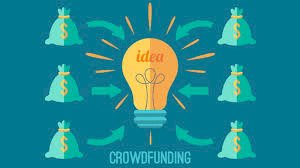 Crowdfunding has become a popular option for startups to raise funds without having to rely solely on traditional financing methods like venture capital or bank loans. Crowdfunding platforms offer entrepreneurs an opportunity to connect with a wide range of potential investors who can contribute small amounts of money to help finance their projects. In this blog, we'll explore some of the most popular crowdfunding platforms for startups, and look at some examples of successful campaigns.
Kickstarter is one of the most well-known crowdfunding platforms and has helped thousands of startups raise millions of dollars. It's an all-or-nothing funding model, which means that if a campaign doesn't reach its funding goal, no money is collected. Kickstarter is open to projects across various categories like art, music, film, publishing, technology, games, and more. Some of the most successful campaigns on Kickstarter include the Pebble Time smartwatch, the Exploding Kittens card game, and the OUYA gaming console.
Indiegogo is another popular crowdfunding platform that offers both all-or-nothing and flexible funding options. With flexible funding, campaigns can collect the funds they raise even if they don't reach their funding goal. Indiegogo also allows campaigns across a wide range of categories and offers additional services like product fulfillment and marketing support. Some notable campaigns on Indiegogo include the Flow Hive beekeeping system, the Jibo social robot, and the Sondors electric bike.
Seedrs is a crowdfunding platform that offers equity-based funding, which means that investors receive shares in the company in exchange for their investment. Seedrs is focused on startups based in Europe, and offers additional services like legal and financial due diligence to help ensure investor confidence. Some successful campaigns on Seedrs include the Monzo digital bank, the Perkbox employee benefits platform, and the Azoomee children's entertainment app.
Crowdcube is another equity-based crowdfunding platform based in the UK. It allows investors to buy shares in startups and early-stage companies and has helped fund projects across a range of sectors including food and drink, technology, and healthcare. Some notable campaigns on Crowdcube include the JustPark parking app, the BrewDog craft beer company, and the GoHenry children's finance platform.
Fundable is a crowdfunding platform that offers both reward-based and equity-based funding options. It's focused on startups based in the US and provides additional services like marketing and legal support. Some successful campaigns on Fundable include the Purple mattress company, the Revolights bike lighting system, and the EcoQube C indoor garden.
In conclusion, crowdfunding platforms offer startups an opportunity to raise funds from a wide range of potential investors and can be a valuable alternative to traditional financing methods. By choosing the right platform and creating a compelling campaign, startups can achieve their funding goals and bring their projects to life.