National Startup Day 2023: Significance and History
National Startup Day is celebrated on January 16th, the founding day of Startup India. Since 2022, the event has been celebrated.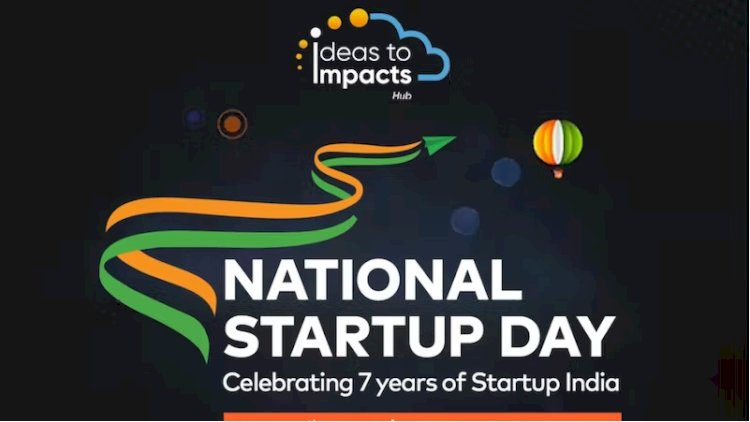 National Startup Day 2023
National Startup Day is observed on January 16, the founding day of Startup India. Since 2022, the event has been commemorated. Prime Minister Narendra Modi made the announcement last year, referring to startups as the "backbone" of the new India. As part of the Azadi Ka Amrit Mahotsav, the Central Government has planned several events across the country to commemorate National Startup Day this year. DPIIT (Department for Promotion of Industry and Internal Trade) is organizing Startup India Innovation Week from the 10th to the 16th of January 2023 to commemorate the spirit of the Indian startup ecosystem and mark this historic day.
The Importance of National Startup Day 2023
The day is observed to promote the spirit of entrepreneurship and the accomplishments of Indian startups. It is also observed to provide a forum for startup entrepreneurs to discuss innovation for India's youth and their economic contribution. The goal of encouraging entrepreneurship is to boost initiatives such as Make-in-India.
History of National Startup Day
On January 16, last year, Prime Minister Narendra Modi announced the establishment of National Startup Day. The first National Startup Day was held in India the same year. The Department for Promotion of Industry and Internal Trade had also planned a ceremony to honor the National Startup Awards 2022 winners.
Regarding Startup India
The Startup India Initiative was launched on January 16, 2016. It is a Department of Industrial Policy and Promotion initiative (DPIIT). It aims to support entrepreneurs, build a robust startup ecosystem, and transform India into a country of job creators rather than job seekers.
The key pillars of the Startup India Initiative are as follows:
Handholding and simplification - Easier compliance, a smoother exit process for failed startups, legal assistance, rapid tracking of patent applications, and a website to reduce information asymmetry.
Exemptions from income and capital gains taxes for eligible startups; a fund of funds to infuse more capital into the startup ecosystem; and a credit guarantee scheme.
Incubation and Industry-Academia Collaborations - The establishment of numerous incubators and innovation labs, as well as events, competitions, and grants.