Chennai startup BVK Biryani unveiled the country's first automated biryani takeaway.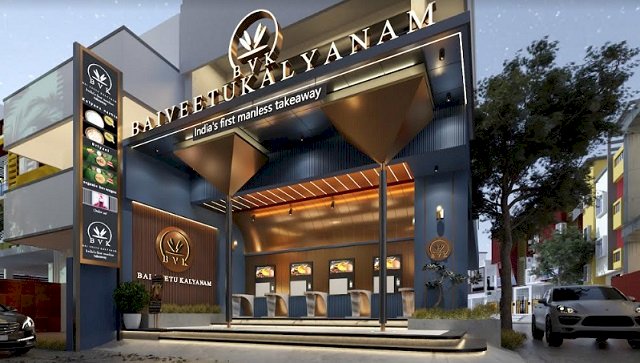 India's first automated biryani takeaway
An unmanned biryani takeaway system has been developed by a Chennai-based startup, which the company claims is the first of its kind in India.

The BVK Biryani or Bai Veetu Kalyanam has a new location in Kolathur, Chennai, with 32-inch displays for patrons to browse the menu and choose their meals.
At the BVK Biryani location in Kolathur, Chennai, customers can choose to pay with cards or by scanning QR codes. Once their orders are prepared, customers can retrieve their food by choosing the "open door" option on the touchscreens.
Customers can anticipate enjoying authentic biryani prepared with coal and firewood at BVK Biryani.
The startup asserts on its website that they use traditional Basmati rice, along with meats and vegetables, to produce the genuine flavour of biryani as it was intended in the beginning.
In addition to their biryanis, which range in price from Rs 220 to Rs 449, BVK Biryani offers a variety of options, including mutton paya, idiyappam, parotta, and halwa.
Other startups are also looking into the potential of automated food delivery.
In Bengaluru, Freshot Robotics introduced an "idli ATM" in 2022 that quickly and effectively distributes food. According to the startup, their foodbot was the first of its kind to offer fully automated cooking and vending services for delicacies from South India.
Freshot Robotics announced its plans to make its foodbots available in more places, including offices, train stations, and airports. Additionally, they intend to expand their menu to include dosas, rice dishes, and juices.