Mukhyamantri Krishak Udhyami Yojana
The Madhya Pradesh government runs numerous programmes to boost entrepreneurship. Mukhyamantri Krishak Udhyami Yojana aims to encourage and support the children of farmers of Madhya Pradesh by giving them with financial assistance to start their own business.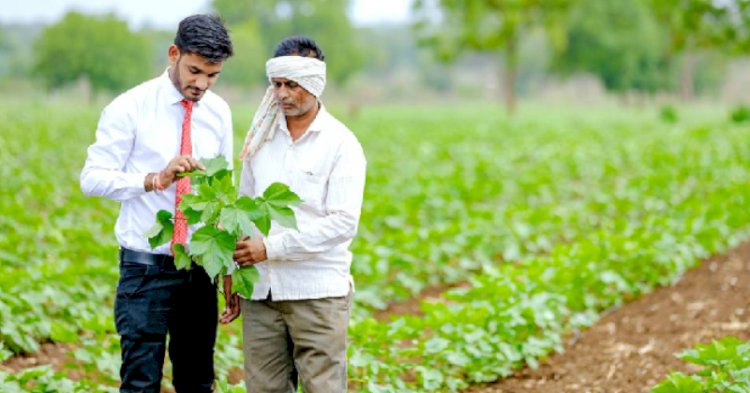 Mukhyamantri Krishak Udhyami Yojana
Mukhyamantri Krishak Udyami Yojana has been started for the children of the farmers of the state. The main goal of this scheme is to provide financial aid to farmers' children who want to start their own businesses. Through this strategy, all economically deprived farmers will be able to become self-sufficient by establishing their own businesses, and their financial situation will not impede their advancement.
Financial Assistance
According to the scheme (MP Mukhyamantri Krishak Udyami Yojana), the project assistance will be Rs 50 thousand to Rs 2 crore.
Project capital cost 20% (maximum 18 lakh) will be payable for BPL.
For margin money assistance, 15% (maximum 12 lakh) will be payable on the capital cost of the project.
For women entrepreneurs, 6% interest subsidy per annum will be payable for a maximum period of 7 years.
Under the scheme (MP Mukhyamantri Krishak Udyami Yojana), the guarantee fee will be payable at the prevailing rate for a maximum period of 7 years.
Eligibility Criteria :
Applicant must be originally resident of MP state.
Scheme applicant should be 10th pass.
The applicant should be the son/daughter of the farmer.
The scheme applicant should have his own agricultural land.
The age limit of the applicant should be 18-45 years.
The scheme applicant should not be guilty of any national bank or co-operative bank.
Already the applicant should not be getting benefits from any employment scheme.
Applicants can be eligible for this scheme only once.
Eligible project of the scheme
Agriculture based projects related to industry and service sector
Agro Processing
Food processing
Cold storage
Milk processing
Cattle feed
Poultry feed
Fish feed
Custom Hiring Center
Vegetable Dehydration
Tissue culture
Cattle feed
Pulse mill
Rice mill
Oil mill
Flour mill
Bakery
Spice manufacturing
Seed grading etc.
Documents Required
Original Residence Certificate / Ration Card / Identity Card / Driving License (Any One)
date of birth certificate
educational qualification certificate
For those living in rented house - rent deed
Documents related to agricultural land (if any)
QUOTATION FOR FITNESS / MACHINERY / EQUIPMENT
Registration Process:
After that you have to select the department as per your requirement.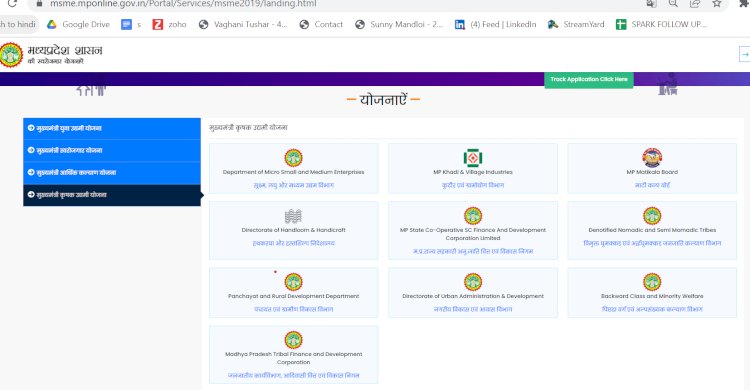 Now on the next page you have to sign up, here you have to enter your name, email id, mobile number, password and captcha code.
After this click on the button of Sign UP Now.
In this way you will be able to do MP Chief Minister Krishak Udyami Yojana online registration.